Dear Editor, 

  I recently replaced my sidewalk and driveway due to damage from liquid amber trees.  I was anticipating headaches working with a concrete contractor, but was pleasantly surprised and relieved that it was quite the opposite experience than I had expected. 

  EF&S Concrete was a pleasure to work with. Joe Esparza, owner and operator, and his dad, Angel, made the adventure actually enjoyable. Joe, who was there every day, and his crew were professional, personable, patient, humorous, and dependable. 

  Every day the site was left clean and orderly. Joe was always willing to answer questions and also do everything that he could to keep me happy. I would highly recommend EF&S Concrete. 

Karen Humber, Gilroy

Dear Editor,


It has been my pleasure to see firsthand great teamwork where each man knows his job and does it very well. If there is a problem, it is quickly resolved under the skillful leadership of Joe Esparza, owner of 
EF&S Concrete. 

The work involved replacing tree-damaged sidewalks and curbs on both sides of our block. This job was really a major undertaking and made me realize just how hard the physical labor involved is, and how well-trained, devoted workers can make such wonderful changes in our surroundings.

Not only were the men hard workers, they cleaned up the work area and left it neat and ready for the next day. They even worked right through weekends to finish up faster for the benefit of the residents.

Thanks to the city of Gilroy for having chosen such a great contractor for the replacement of our dangerous sidewalks.
Patricia Matulich, Gilroy

  Customers come first.

  We do what we say we

  are going to do, within     an agreed time frame.

  Your satisfaction

   is guaranteed.

Copies of our insurance coverage, license number, 

and additional references will be provided upon request.

"I recently had EF&S Concrete do some work for me. I would highly recommend this company to anyone in need of their services. They completed a job at my home in a timely and professional manner, and at a fair price."

Tammy W., Morgan Hill, CA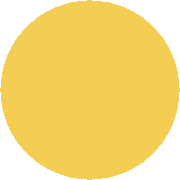 In appreciation for

  your business, any referrals you generate 

which result in a signed contract for $500 or more will entitle you to $50 cash back and all return customers receive a 10% discount on future

 projects.




    Joe Esparza,

    Owner/Operator

Phone:  408-710-7420

Fax:     408-683-4120






The following articles were published recently in the Gilroy Dispatch:

Read what our customers say about us, then  

CONTACT US

 for your 

FREE estimate and see for yourself!

"EF&S is very professional, friendly and reasonable. I highly recommend EF&S Concrete as a reliable and extremely competent service."

  Bill G., Watsonville, CA