Dear Editor, 


I just wanted to compliment Gilroy (Al, a city employee) who is in charge of the gutter and curb program. People should know how well this program was run and what a great job everyone did for us. 

We called about the program and the next day Al came and gave us some numbers to call for estimates. When we got our estimates we chose 
EF&S Concrete.
 They were willing to go out the next day and start the project. We asked if they could start the following week and they showed up the day they said they would and went to work. 

They worked during some of the hottest days of summer and the job was completed to perfection within one week. I have to say it was one of the most smoothly run projects that I have ever dealt with. What a wonderful experience and now my yard looks great. 
Dawn Steinbach, Gilroy

  Customers come first.

  We do what we say we

  are going to do, within     an agreed time frame.

  Your satisfaction

   is guaranteed.

Copies of our insurance coverage, license number, 

and additional references will be provided upon request.

"I recently had EF&S Concrete do some work for me. I would highly recommend this company to anyone in need of their services. They completed a job at my home in a timely and professional manner, and at a fair price."

Tammy W., Morgan Hill, CA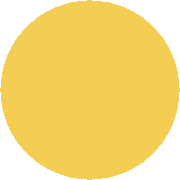 In appreciation for

  your business, any referrals you generate 

which result in a signed contract for $500 or more will entitle you to $50 cash back and all return customers receive a 10% discount on future

 projects.





    Joe Esparza,

    Owner/Operator

Phone:  408-710-7420

Fax:     408-683-4120






More from the Gilroy Dispatch:

Read what our customers say about us, then  

CONTACT US

 for your 

FREE estimate and see for yourself!

"EF&S is very professional, friendly and reasonable. I highly recommend EF&S Concrete as a reliable and extremely competent service."

  Bill G., Watsonville, CA